Welcome...
Cruise over to the largest Island in Lake Erie. The most southerly inhabited land in Canada. Same latitude as northern California and the prestigious wine regions of the world. The most diverse natural habitat in Ontario. Come to the Island...Get away from it all.
Step back in time and enjoy the Island tranquility. Stay a night or two in our quaint B&B, or stay a week or two in our charming cottage. Enjoy all that Pelee Island has to offer.
The Island Cottage B&B is a stones throw from the beautiful sandy shores of Lake Erie. This quaint cottage has two rooms for rent, each with a double bed. Your peaceful night stay includes a bountiful breakfast. Wake up to the smell of fresh coffee brewing and the sound of the waves outside your window.
The Island cottage is located right next door to the Island cottage B&B. This charming cottage is perfect for those who want to vacation on Pelee. The Island Cottage is rented out by the week or weekend. The cottage has two bedrooms, Perfect for a family of 4 or two couples.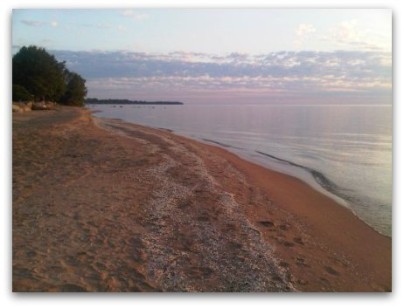 The Island Cottage and The Island Cottage B&B

....Plan your escape today!