Ferry Information:
For Reservations Call: 1-800-661-2220 or519-724-2115 contact
www.ontarioferries.com/jii/english/index.html for ferry schedule.
For More information about The Island, visit :
The Island Cottages Info:
Your Hosts: Gerry and Gina Lepp ginalepp@yahoo.ca
The Island Cottage 1061
1061 East West Road, Cell 519-965-5644, Island 519-724-2484
Mainland Phone: 519-776-6071
The Island Cottage 1065
1065 East West Road
We are booking the 2023 season. We are open from April-November.
We are also booking for the 2023
Pheasant Hunt. Reserve your cottage now.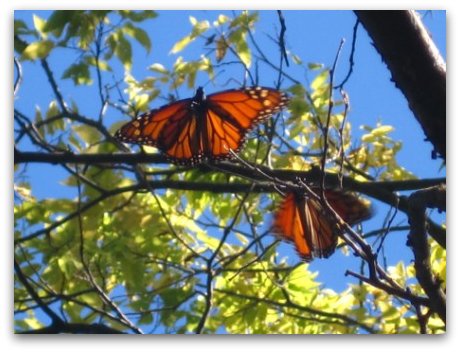 Monarch Butterflies at fish point in the fall ---Magical!
Pelee Attractions:
-Historical Lighthouse
-Heritage Center/Museum
-Glacial Grooves
-Pelee half marathon
-Birding
-Retreats
-Canada Day Parade and Fireworks
-Nature walks in provincial parks and conservation areas.
-Art center with local artists and workshops
-Swimming
-Fishing and Hunting
-Biking
-Live Entertainment
-Live Performances in the quarry
Services Available:
-Medical Center
-Post Office
-Taxi
-Bicycle Rental and Repairs
-Island Tours
-Restaurants
-Winery
-Campgrounds
-Marinas
-Gas and propane at Co-op
-School
-Churches
-Bird Observatory
-Heritage Center
-B&B's
-Cottage Rentals
-Motel/Inns
-Legion
-Liquor Store
-Fishing Charters & Licenses